A-LONDON-TOURIST-GUIDE

A-London-Tourist-Guide, All About London From People Who Live Here
---
Search For London Hotels
Hotel Price Comparison Service
If you have already decided that you are visiting London and need to book your hotel, then you can find the lowest prices for London hotels here, with our handy Price Comparison Service.
Just fill in the dates you will be visiting London, then click the Search Button and we will do the rest by searching the websites of the top hotels at once and returning you with the lowest prices.
---
Must See! Buckingham Palace Tours: Summer Opening Times For 2013: Book Your Tickets Here

---
Here Are Our Quick Tips For Your London Visit
---
A Look At London's Unique History
---
Take A Look At Our Great Offers On Theatre Tickets Below
| | |
| --- | --- |
| | For a sheer musically theatrical spectacle, this show takes some beating |
---
---
Visiting London is an experience you will never forget. This romantic city is both Ancient and Modern at the same time, for whichever way you look, practically every corner you see has it's own story to tell.

A-London-Tourist-Guide will bring you a true vision of history, going back 2,000 years to the Romans. There are world famous landmark sights everywhere you turn your head to look.

But apart from these, almost every building, street, lane, nook or cranny is steeped in it's own remarkable history.
Above: A Warren of Alleyways As Charles Dickens Would Have Known Them and where his Counting House was situated in A Christmas Carol..
The Photograph above shows the warren of alleyways, in which the Counting House of, Ebenezer Scrooge, the miserly character, in the evergreen and well loved Festive novel, A Christmas Carol by Charles Dickens. was supposedly situated.

Close by is Cornhill, where Bob Cratchit, Scrooge's hard worked employee and father of Tiny Tim took to a slide twenty times, in honour of it's being Christmas Eve.

It is hard to imagine while standing outside the dome of St. Paul's Cathedral London and gazing down over this remarkable city, that 2,000 years of history, from the Roman occupation to the present day, has been played out there, in the 360 degree area which is visible before you.

It is a history in which St Paul's cathedral had it's full part to play, in the development of modern day football, which is enjoyed everywhere in the world and is the world's favourite sport. Read about the History of Soccer Here.
Take a Look at London's Famous Street Markets
Take a Guided Tour Round Buckingham Palace Before it Closes it's Doors to the Public or a Guided Tour round St Paul's Cathedral

It is also hard to believe, after climbing the steps of the Monument, built by Sir Christopher Wren and the great Robert Hook, that you are standing on top of an edifice, which was built to bear testimony to the Great Fire of London (the greatest disaster ever to have hit London) and the great hardships it brought to it's inhabitants.
Follow the Path of the Great Fire of London by Reading the Account-Then Actually see for Yourself the Beautiful Churches built by Sir Christopher Wren

Or take time to wonder at the history of the city which lies down there before you, a city which has done more than anywhere else on Earth to shape this modern day world that we live in.

Yes, it is an incredible history, which has been shaped by romance, incredible hardship and blood.
How to Link to This Page
It will appear on your page as:
A-London-Tourist-Guide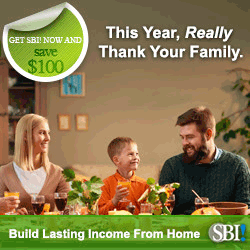 A-London-Tourist-Guide Blog keeps you up-to-date with London Activities and all additions and changes to the A-London-Tourist-Guide.com Web site. Subscribe to our London Blog here.
This Summers Buckingham Palace Tours, will see a spectacular array of dress, uniform and robes worn by the principal royal party on Coronation Day. See the 19 State Rooms
Transport in London,
Oyster Card and Travelcard In London,It is a most cost-effective way to pay for your single journey,no matter what your mode of transport in London
London Travel Card,A London Travel Card allows you to move around London's Public Transport system economically, quickly, easily and with the minimum amount of fuss.
The London Tube, for Transport in London. or The London Underground is most often the quickest and easiest way of getting around London.
The London River Bus,
The Docklands Light Railway, (DLR) is a fully automated light railway system and always has been. It is a computer operated system, thus allowing the train to be driverless.
London Airport Transfers,are certainly more expensive than a bus, coach, train or the London Underground, but they are heaven sent at the end of a long flight,would you not agree.
4 Star Hotel London, Looking for a 4 Star Hotel in London, find your perfect Luxury London Hotel with this London Tourist Guide.
Book luxurious Five Star Hotels in London and experience the highest level of service, accomodation, facilities and amenities.The Five Star Hotels in London fully deserve their excellent reputation.
Goring Hotel London,Catherine Middleton,mother Carole,sister Pippa Middleton,spent the night here before Royal Wedding to Duke of Cambridge,Prince William.
Inexpensive London Hotel Accommodation,Although London is dear,you can easily find a Cheap Hotel London UK or an Inexpensive London Hostel,have a lovely time and stay well within your budget.
Hotels in Greenwich London,
London Theatre Tickets for all the London Theatres especially West End Theatre, which is the much loved term used for the principal or dominant,
Top London Musicals
Ebenezer Scrooge, that misely, character, out of Charles Dickens evergreen classic, A Christmas Carol returns to the London Paladium with Tommy Steele as Scrooge for the 2012 Christmas Season.
Medieval History, A-London-Tourist-Guide,
Medieval Times in London, England was invaded by the French in King John's reign.They occupied Medieval London and made it their seat of government for nearly one year.
Tudor England,</b>brings you biographies of the <b>Tudor Kings and Queens,</b>Henry VIII Wives, members of the <b>Tudor Family Tree.Everyone close to the Tudor Monarchs.</b>
Margaret Beaufort,Matriarch of the House of Tudor,oversaw her son's victory over the House of Plantagenet to become King Henry VII.She is Arguably the most important member in the Tudor Family Tree.
Tudor Family Tree, History of the Tudors from the House of Plantagenet to Queen Elizabeth 1 the last of the Tudors.
Greenwich Palace, was a favourite residence of The Tudors. King Henry VIII and his daughters, Queen Mary of England and Queen Elizabeth 1 were all born here.
Tudor Site Map,
The glory of St Pauls Cathedral London has dominated the city's skyline from it's completion in 1710 right up until the present day. It is one of the top Tourist Attractions of London.
Pocahontas, accompanied her husband, John Rolfe on his journey to England.
The Great Fire of London, was encouraged by not expanding outside the city walls during Medieval Times in London, contributing to the return of Bubonic Plague
Samuel Johnson,Has the Enduring Appeal of One of the Greatest and Much loved figures in English Literature.Discover much,much,more about historical London with A-London-Tourist-Guide.
The Nelson Funeral, was unprecedented. Horatio Nelson had a State Funeral at St.Pauls Cathedral London after his victory at the Battle of Trafalgar. The first non royal to be granted one.
John Newton Amazing Grace, The story of his Amazing Grace Hymn. his Slave Ship and the Abolition of Slavery
Florence Nightingale,They arrived in November 1854 in a place called Scutari,which is in modern day Istanbul. What they found there was total indifference by officials to the fate of the wo
A London Tourist Guide Site Map,
Dickens London, the Dickens and London Exhibition takes place between Friday 9th December 2011 and Sunday 10th June 2012 at the Museum of London, London. It recreates the Victorian London atmosphe
The London Churches, are historically very important London Tourist Attractions. Designed by Christopher Wren after the Great Fire of London in 1666. St. Bride's and All Hallowes by the Tower are just
London Tourist Attractions,
Guildhall,
Buckingham Palace, is one of the Main Tourist Attractions In London. Why not treat yourself to one of the Palace Tours and other London Tourist Attractions.
The Buckingham Palace Guards, are a very important part of London Tourist Attractions. They are made up of contingents of both infantry and cavary soldiers, whose duty it is to guard the royal palaces
Changing The Guard, at Buckingham Palace is another of the major London Tourist Attractions. Have a look at our Buckingham Palace Tours and London Bus Tours for Tourist Attractions in London.
Museums and Exhibitions, Museums for Chelsea, Manchester Unied, Wimbledon, The Titanic, The Royal Academy, Lord's Cricket Ground, come and see them all.
The Science Museum London, is one of the major London Tourist Attractions and a World Class Museum in it's own right.
The National Maritime Museum, in Greenwich England, is among the top ten Museums in London. The art, astronomy and maritime history, in the National Maritime Museum is unrivalled anywhere.
Greenwich Mean Time, was internationally adopted at the International Meridian Conference,held in Washington,in October 1884 to determine the Prime Meridian of the world.
Charles Dickens Museum,where he wrote the whole of Oliver Twist(1838)and Nicholas Nickleby,completed Pickwick Papers(1836),and worked on Barnaby Rudge(1840–41)
Cutty Sark Clipper Ship, was the finest and fastest of all clipper ships in history. No other clipper ship surpassed her feats.
Twinings Tea, was founded in 1706 by Thomas Twining, at a time when the regular tipple of most English people at meal times was ale.
London Street Markets, Tour Camden Lock Market, Stables Market, Brick Lane Market, Covent Garden with A-London-Tourist-Guide
If you Visit London, make sure you don't leave before visiting Camden Market the UK's Largest Street Market,
If you are Visiting London,then don't miss the lovely Stables Market, part of Camden Market and one of the favourite London Markets
Borough Market London, One of the London Markets and the oldest of London's food Markets, claims to be able to trace it's roots back to the Roman occupation of London.
Hamleys London, is considered by many to be not only one of London's Top Tourist Attractions, but also the finest Toy Shop in the World. Hamleys Toy Shop is most certainly the largest.
Harrods London, is the most famous store in the world. Certainly the largest and most famous in Britain. Many visitors to London have Harrods of London close to the top of their 'must-see' lists
This John Donne Biography begins in Bread Street, which lies very close to St. Pauls Cathedral London. John Milton the Author of Paradise Lost, was also born on Bread Street.
The Complete Angler, was written by Izaak Walton. A long time resident of Fleet Street, he became a very close friend of John Donne, the Poet. Learn More London History On This Website.
Ye Olde Cheshire Cheese,is a 17th century London pub in Fleet Street,which has lost none of it's charms and is a great favourite with London Tourists.
The Tower of London Ghosts, the Ghost of Anne Boleyn, are they a figment of my imagination, or are they the figment of thousands of other people's imagination as well.
Highgate Vampire,was the culmination of many ghostly apparitions in the 1960's which attracted much media attention,starting a Modern Day Vampire Legend.
Your London Blog Stories, Would you like to share your fondest memories of London with the world. Then here is the place to do it.
Welcome to my A-London-Tourist-Guide Faqs page where you can ask AND answer the most frequently asked questions on London History.
Do you wish to discover other parts of the British Isles? Click on the links here.
To Earn Money On Line With SBI and your knowledge Site Build It (SBI ) provides you with all the tools and all the training to succeed:
This is a page About Me, the author and owner of the website A-London-Tourist-Guide.Let me tell you why I wanted to Build My Own Website.
Site Search
The Sweating Sickness, appeared just before or after the Battle of Bosworth Field.It struck several times during the age of The Tudors.John Caius and Francis Bacon described this strange disease.
Katherine of Aragon, was the first of Henry VIII wives. Out of six Pregnancies, only one, the future Queen Mary I England who was born at Greenwich Palace survived infancy.
Anne Boleyn,was the second of King Henry VIII Wives and by marrying him,helped to determine the direction in which England would progress.With the future expansion of English influence,
Anne Boleyn, Page 2, she was the second of King Henry VIII Wives and by marrying him,helped to determine the direction in which England would progress.
Anne Boleyn, Page 3, She was the second of King Henry VIII Wives and by marrying him,helped to determine the direction in which England would progress.With the future expansion of English influence,
Katherine Parr, last of Henry VIII wives. Held hostage during the Pilgrimage of Grace caused by Dissolution of English Monasteries. She married Thomas Seymour after Henry's death.
CATHERINE HOWARD,the fifth of Henry VIII's wives,was the cousin of Anne Bolyn, and like Anne Bolyn,King Henry VIII had her executed executed.
Jane Seymour,became the third wife of Henry VIII of England after the natural death of Katherine of Aragon and the execution of Anne Boleyn.
Catherine of Valois,was the widow of King Henry V,mother of his son Henry VI of England,wife of Owen Tudor,mother-in-law of Margaret Beaufort and paternal grandmother to King Henry VII.
The Battle of Bosworth Field,effectively put an end to the Wars of the Roses and ended three hundred and thirty one years of rule by the House of Plantagenet.Find English and London history on thi
KING HENRY VIII,
Queen Mary 1, was the eldest daughter of King Henry VIII and Katherine of Aragon. As Queen Mary I of England, she was called Bloody Mary Tudor during Protestant Reformation.
Queen Elizabeth 1, was born at Greenwich Palace. Her reign known as England's Golden Age, saw the flourishing of English drama. Her seafaring adventurers saw the start of a great naval tradition.
Queen Mary 1 Queen Regnant,survives her half brother Edward VI and a plot to kidnap her,to be crowned Queen Mary of England,the first Queen Regnant.
The Medieval Kings, from William the Conqueror to Richard III, numbered fourteen kings from the House of Plantagenet amongst them.
Medieval Peasants,were the majority,in a Feudal Society.What was Medieval Life like in a Feudal System.What was their Peasant Clothing like and what did they eat.
Medieval Peasants,were the majority,in a Feudal Society.What was Medieval Village Life like in a Feudal System.What was their Peasant Clothing like.
The Peasants Revolt,was a rebellion by Medieval Peasants,which saw the beginning of the end of Feudalism.Medieval Times in London did not escapeThe Revolt of 1381.
The Peasants Revolt,was a rebellion by Medieval Peasants,which saw the beginning of the end of Feudalism.Medieval Times in London did not escapeThe Revolt of 1381.
The Peasants Revolt,was a rebellion by Medieval Peasants,which saw the beginning of the end of Feudalism.Medieval Times in London did not escapeThe Revolt of 1381.
The Peasants Revolt,was a rebellion by Medieval Peasants,which saw the beginning of the end of Feudalism.Medieval Times in London did not escapeThe Revolt of 1381.
The Peasants Revolt, was a rebellion by Medieval Peasants,which saw the beginning of the end of Feudalism. Medieval Times in London did not escape the Revolt of 1381.
The Peasants Revolt,was a rebellion by Medieval Peasants,which saw the beginning of the end of Feudalism.Medieval Times in London did not escape theRevolt of 1381.
King William II,was also known as William Rufus due to his red cheeks and ruddy complexion.This was in stark contrast to his long blond hair.He was a deeply unpopular king,some people said wicked.
King Henry I, the third of the Norman Medieval Kings to rule England. In Medieval Times in London we cover from the Battle of Hastings 1066-Battle of Bosworth 1485.
Rahere, founded St. Bartholomew the Great and St. Barts Hospital in the reign of King Henry I following a supernatural experience he had, of a vision of St.Bartholomew the Apostle.
St.Bartholomew the Great, and St.Barts Hospital,are rare survivors of Medieval Times in London,the church has one of the finest Norman interiors anywhere, and exudes all the qualities of a Cathedr
St.Bartholomew the Great, and St.Barts Hospital, are rare survivors of Medieval Times in London. St.Bartholomew has one of the finest Norman interiors to be found anywhere.
St.Bartholomew the Apostle, identified himself to Rahere, the Founder of the Priory of St.Bartholomew the Great and St.Barts Hospital as the person in the apparition.
Bartholomew Fair,which took its name from the Priory of St. Bartholomew the Great at Smithfield London,was a spectacular event during Medieval Times in London.
The Temple Church,built by the Order of the Knights Templar,is one of the most popular London Churches.Here,Sir William Marshall promised the barons that King John would sign Magna Carta.
Knights Templar, with King Baldwin of Jerusalem near death, Heraclius, the Patriarch of Jerusalem, was in London to ask Henry II to become the new King,consecrated the Temple Church.
Westminster Abbey,constructed during Medieval Times in London is one of the Main Tourist Attractions in London.It is also the resting place of several Medieval Kings and Tudors.
A history of the Tower of London,its construction,the tragic Lady Jane Grey and Anne Boleyn,Sir Walter Raleigh,crown jewels,the ravens,ghosts,
Queen Mary 1,having now been crowned Queen Mary of England,needed an heir,to prevent the future Queen Elizabeth 1 from succeeding her.She found a husband in the future Philip II of Spain.
Big Ben,Together With The Tower which houses it,Is Not The First Tower,Or Bell To Occupy A Site On Parliament Grounds.
London Eye,this giant Ferris Wheel,is one of the top tourist attractions in London.
The Sea Life Aquarium,is one of the Main Attractions in London.A favourite with the children and within sight of those other Tourist Attractions of London,Big Ben,Westminster Abbey etc.
The Great Fire of London, destroyed in just four days, threequarters of the buildings that dated from the Medieval Times in London.
Great Fire of London, King Charles II, Samuel Pepys, John Evelyn
Great Fire of London, now seemingly unstoppable,it made it's way westwards towards the Palae."Oh,the confusion there was then at that court!"
Great Fire of London,on Wenesday night a strange light appeared in the sky over Fleet Street,stirring the frightened people in the refugee camps into violent action.
Margaret Beaufort,Matriarch of the House of Tudor,oversaw her son's victory over the House of Plantagenet to become King Henry VII.She is Arguably the most important member in the Tudor Family Tree.
London's Medieval Guilds or Medieval Trade Guilds, eventually held more power in the city during the Medieval Times in London than the Medieval Kings themselves did.
For the beginning of a History of London one needs look no further than London Bridge, for this is where it all began.
The Monument To The Great Fire Of London by Christopher Wren and Robert Hooke, was constructed to commemorate a great part of London History.
The Golden Hinde is a replica of the ship in which Sir Francis Drake set sail in the month of December 1577 and became the first Englishman to circumnavigate the globe.
Paternoster Square,
Old Bailey,
London City Walk 2
London City Churches Walk, through the ancient toroughfares of London
The Holy Maid of Kent,